Self-Employed or Sales and Marketing
I wish I knew what I know now when I was first getting started. You Can.
Finding a trusted advisor or coach in a society driven by corporations and constantly changing can be challenging. When judging the services of a self-employment coach or a marketing consulting agency, you have to consider their experience, diversity exposure, rates, service quality, and much more.
With 20 years of self-employed experience, Ace has exposure to marketing, sales, budgeting, and other critical life and financial skills. 2023 is about staying afloat and growing and increasing our income to attain financial independence and create generational wealth.
Whether you need guidance on paying off your debt, motivation with your budgeting, assistance with starting your side hustle, or help with growing your company, Ace Spencer can help.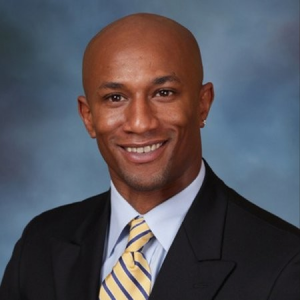 Owner and Founder of Chell Brown LLC, Owner of AdamHelper, and Producer/ Host
It's Adam Spencer, but most people call me Ace Spencer
I guess you could say that I always had an entrepreneurial spirit, even back in the days when I couldn't spell "entrepreneurial" if I tried. And like many people who approach making their living this way, I think my journey toward self-employment started more out of necessity than anything else.
I have countless memories of walking around my neighborhood in Wellesley, Massachusetts – dragging a shovel and going door-to-door looking to scrounge up a few bucks. The previous season, I'd done the same with raking leaves. Back in spring and summer, I was pushing an old lawnmower instead. I guess I was always "AdamHelper," long before I decided to provide moving and handyman services. 
Helping has always been in my nature, and – looking back – it's clear that it has a lot to do with my upbringing. My mother, Renee Spencer, is still actively helping to give the people of Barton Road, a low-income housing complex where I grew up, a voice to be heard in one of the wealthiest towns in Massachusetts.
Fast forward to the end of 2022, and my consulting business Chell Brown LLC, which started in 2021, is finally making progress working with other entrepreneurs, small-business owners, and self-employed individuals to help streamline their journey. After all, I'd taken the long way back to where I'd started, and I have a lot of advice to give on how to avoid mistakes that only cost time, money, and effort. 
What are the next steps? Attain real financial freedom so I can teach others to do the same. Maybe rekindle my passion for documentary filmmaking? And maybe find new ways to tackle the problems around racism or poverty that plague our society and have occasionally popped up throughout my journey (sometimes where you'd least expect). With any luck, I'll help more people discover their love of entrepreneurship or at least help motivate others to never give up – whether they come from the same background as me or not.
Whatever I decide, you can be sure I'll do my best to help.
Some certificates and academic and professional programs that helps to demonstrate Ace's experience and training.
Bachelor of Arts; Rhetoric Major and Theater Minor (Bates College)
Google Analytics for Beginners (Google Analytics Academy)
On-Demand Solutions Academy Certificate (Gatehouse Media)
Managing Your Money: MBA Insights for Undergraduates (the University of California, Irvine via Coursera)
Essentials of Entrepreneurship: Thinking & Action (Coursera)
Entrepreneurship Fundamentals (Fiverr)
Frictionless Selling Certified (HubSpot Academy)
Inbound [Marketing] Certified (HubSpot Academy)
Inbound Sales Certified (HubSpot Academy)
Coaching and Consulting Calls
Are you looking for self-employed coaching? How about marketing and sales consulting for your small business?Speak with Ace Spencer on a 1-on-1 video call and get the guidance you've been seeking.